PRINCE2 certification
Can be weekend:

No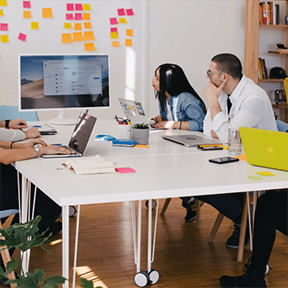 Who certifies PRINCE2?
PRINCE2 is owned by AXELOS. AXELOS keeps PRINCE2 up to date and sets the PRINCE2 exams and syllabuses. AXELOS outsources PRINCE2 exam management to PeopleCert.
PeopleCert also manages the PRINCE2 accredited training organizations.
What is PRINCE2 certification?
PRINCE2 is a leading project management method. PRINCE2 certification consists of 2 well-known globally-recognized qualifications. The 2 levels of certification are:
Foundation
This is the entry-level qualification.
Suitable for people working on or supporting projects.
If you pass this exam it shows that you understand the terminology and key concepts of the method.
Exam is 1-hour and consists of 60 multiple-choice questions.
Pass mark is 55%.
Practitioner
This is the higher-level qualification.
Pass the Foundation exam before sitting the Practitioner exam.
If you pass this exam it shows that you can apply PRINCE2 to simple projects.
Exam is 2.5-hours and consists of 68 multiple-choice questions.
Pass mark is 55%.
What is accredited PRINCE2 training?
Accredited training means a course has been certified by PeopleCert – the PRINCE2 accreditation body.
If you want to get PRINCE2 qualified, you should only attend an accredited PRINCE2 training course, or study an accredited online course.
These are offered by training companies which have been accredited by PeopleCert on behalf of AXELOS.
Do not pay for training by a company which is not accredited. You have no idea of the quality of the training. It's not likely to be very good.
Which PRINCE2 certificate should I get?
There are 2 PRINCE2 certificates you can aim for.
PRINCE2 Foundation
Entry-level qualification
No experience or qualifications required
99.5% pass rate
Teaches you:

a basic understanding of PRINCE2
how to act as an informed member of a project management team using PRINCE2.

Suitable if you want to participate effectively on projects.
Eligibility requirements
None.
Gaining the PRINCE2 Foundation qualification is a prerequisite for the PRINCE2 Practitioner certificate.
PRINCE2 Practitioner
Higher-level qualification
No experience required
Prior qualifications required: Foundation exam
83% pass rate
Teaches you:

to apply PRINCE2 to a project within an environment supporting PRINCE2
how to tailor the PRINCE2 themes, processes and management products to a non-complex project.

Better suited if you want to manage projects
More jobs require Practitioner
Looks better on your CV.
Eligibility requirements
Before taking the PRINCE2 Practitioner examination you must show proof of passing one of these project management certifications:
PRINCE2 Foundation
PMI® Certified Associate in Project Management (CAPM)®
PMI® Project Management Professional (PMP)®
IPMA Level A (Certified Projects Director)
IPMA Level B® (Certified Senior Project Manager)/li>
IPMA Level C® (Certified Project Manager)
IPMA Level D® (Certified Project Management Associate)
In the United Kingdom the Association for Project Management (APM) is the IPMA chapter. The APM Project Management Qualification (PMQ) certificate is the IPMA Level D certification. Out of date certifications do not qualify.
PRINCE2 Agile Practitioner
The PRINCE2 Agile Practitioner qualification will teach you the following:
How to combine PRINCE2 with agile methods such as Scrum
How to tailor PRINCE2 principles, themes and process on an agile project.
Eligibility requirements
Before taking the PRINCE2 Agile Practitioner examination you must show proof of having passed:
PRINCE2 Foundation certification.
Students normally gain PRINCE2 certification after attending PRINCE2 Foundation training. Students can also study PRINCE2 Foundation online.
PRINCE2 Certification infographic
Please use the code below to embed the infographic on your web page:
"PMI", "PMP" and "CAPM" are registered marks of Project Management Institute, Inc.