Introduction
Bluntly speaking, change isn't easy. It requires total belief in the cause, dedication and hard work. The most common change everyone in the world is doing right now is weight loss. You can say "I want to become healthier and lose weight", but saying your intention isn't enough. You need to be motivated and convinced to do it. Then, you can ask for professional help to assist you with a scientific plan that suits your current health status to guarantee desired results.
Now this is changing something for the better on an individual level. But what about changing something for the better on an organisational level? Organisations consist of not only one individual, but LOTS of different and diverse individuals in addition to IT systems, common ways of working and the need to make profit! Imagine the size of work that needs to be done!
That's one of the reasons why professionals wanting to get into a change management career choose to get a professional change manager certification by attending change management courses.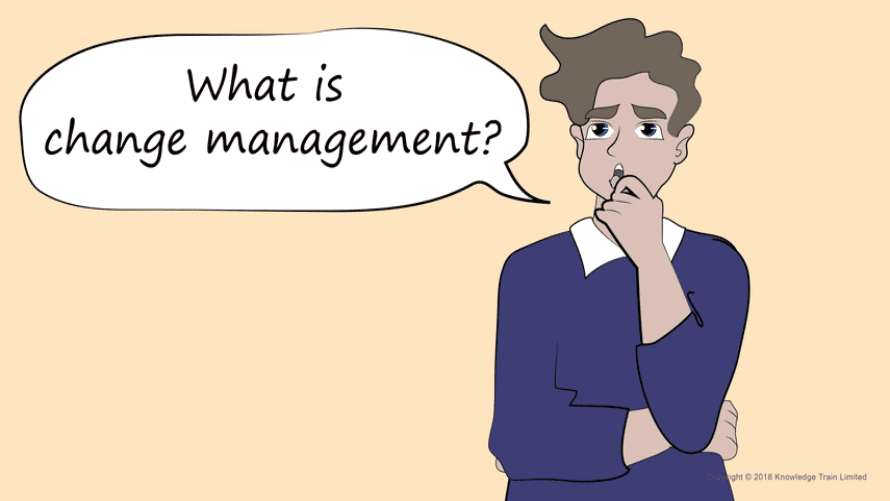 Definition of change management
Change management is simply defined as a structured approach to moving an organisation from the current state to the desired future state[1].
Change in an organisation can be any minor or major alteration in internal structure, policies, strategic plans, organisational culture, IT solutions or marketing/sales approaches. Such change is normally implemented to achieve an improvement. Organisational change often causes resistance, which is a natural reaction and must be taken into consideration.
Applying change in organisations is a hefty task. It is extremely challenging but rewarding at the same time. It is now a field of management on its own and is studied as an academic and professional course in universities, colleges and institutions.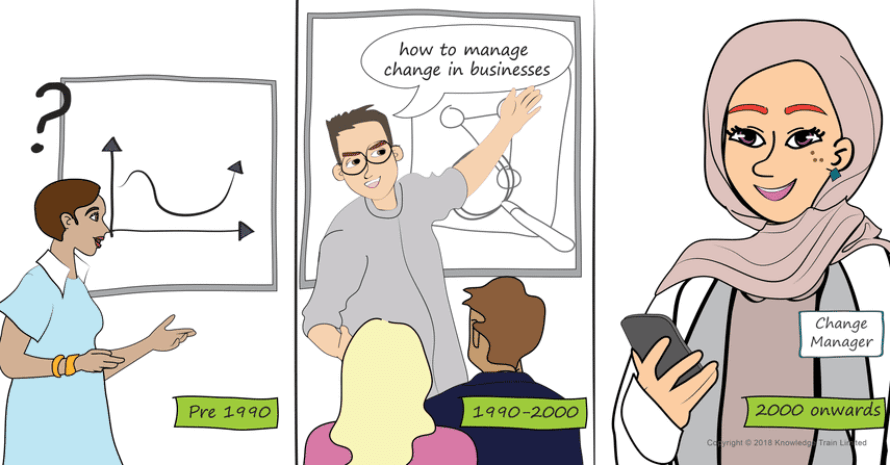 Evolution of change management
Before 1990, understanding change and its effects on human beings was an ongoing study among thinkers, academics and psychologists.
However, change became a hot topic in the early 1990s, being spoken about as a discipline in project meetings and at boardroom tables. It became mainstream after a couple of companies and authors put change on the map through new processes and school of thought. Some examples are:
General Electric introduced the Change Acceleration Process as part of its larger improvement program.
Todd Jick, a senior lecturer in Columbia Business School, introduced the Ten Commandments of Implementing Change in his famous textbook "Managing Change: Cases and Concepts".
Spencer Johnson, author of "Who Moved my Cheese?", amuses us with his mouse maze allegory about change and how to deal with it[2].
In the year 2000 and onwards, the change discipline became formalised as another type of management, and official frameworks started to develop. In 2005, the Change Management Institution (CMI) was established in Sydney, Australia. They have authored "The Effective Change Manager: The Change Management Body of Knowledge" (CMBoK) and it is widely recognised as one of the best books in change management.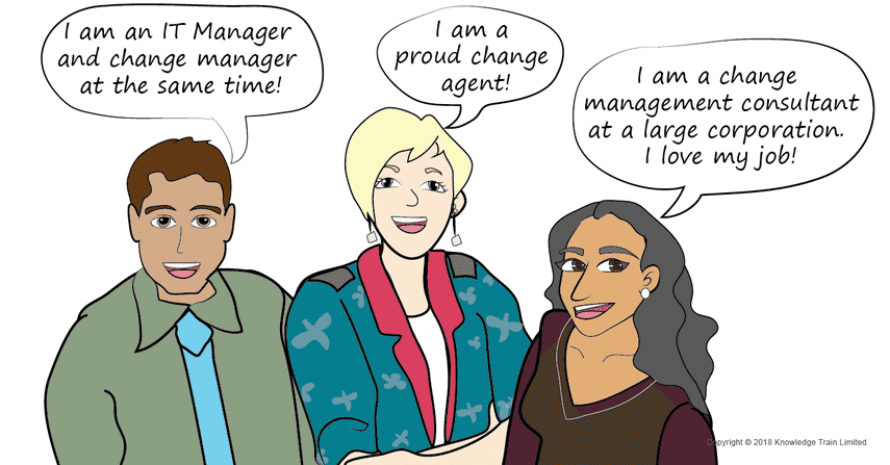 Why change management is becoming popular in organisations
Without a doubt, globalisation and the rapid adoption of digital solutions are the reasons why change is constantly initiated in the modern business world. To succeed in this competitive environment, business leaders and project managers must keep an open mind, being able to deal with rapidly changing requirements and shape them into tangible outcomes. Change management helps by equipping managers with the skills and tools required to effectively manage such change.
As change management is now a formal framework and an accredited certification, thanks to institutions like CMI, leaders and decision-makers can propose change with confidence and work with their teams towards better results.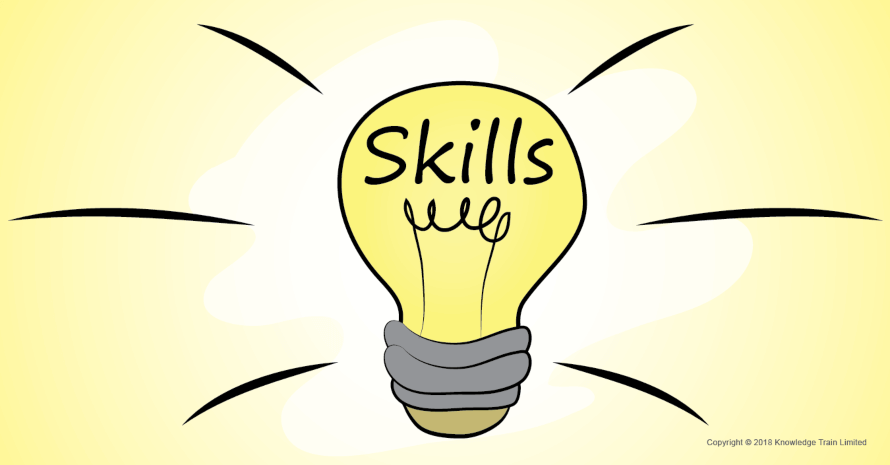 What processes, tasks and tools are involved in change management
To make change in organisations, change management teaches you several processes, tasks, and tools for an effective and smooth transition. Popular models of the change process are:
Lewin's three stage model
This process shows you how collective mindsets are broken down to enable change by three stages:
Unfreeze Stage: Where you define the current situation, create a vision of the desired end-state, and then identify the forces that will help drive and resist change.
Change Stage: Where a plan is followed to implement change, involve people, allow experimentation over solutions to problems and then provide great role models with whom people in change can identify.
Refreeze Stage: Where new work practices become new work habits, new ways of thinking and reward behaviours and results that are aligned with the changed environment. [3].
Kotter's eight step model
This process shows a road map for change based on common errors made by organisations. Kotter's underlying assumption is that given the right process and the right leadership, change can be planned and managed. The eight steps are:
Establishing a sense of urgency
Creating the guiding coalition
Developing a vision and a strategy
Communicating the change vision
Empowering employees for broad-based action
Generating short-term wins
Consolidating gains and producing more change
Anchoring new approaches in the culture [4]
Senge's systems thinking model
This process shows how profound change can be achieved through learning. [5] The five learning disciplines it suggests are:
Shared Vision: To use tools such as 'Positive Visioning', 'Concept-shifting' and 'Values Alignment' to create a shared vision.
Mental Models: To use tools like the 'Ladder of Inference' and 'Reflective Inquiry' to make their mental models clearer.
Personal Mastery: To use tools like 'Perceptual Positions' and 'Reframing' to enhance the quality of interaction and relationship in and outside their teams.
Team Learning: To use tools like the 'Action-Learning Cycle' and 'Dialogue' to develop critical reflection skills.
Systems Thinking: to use tools like 'Systems Thinking Maps' and 'Archetypes' to map and analyse situations, events, problems and possible causes/courses of action to find better change options/solutions. [6]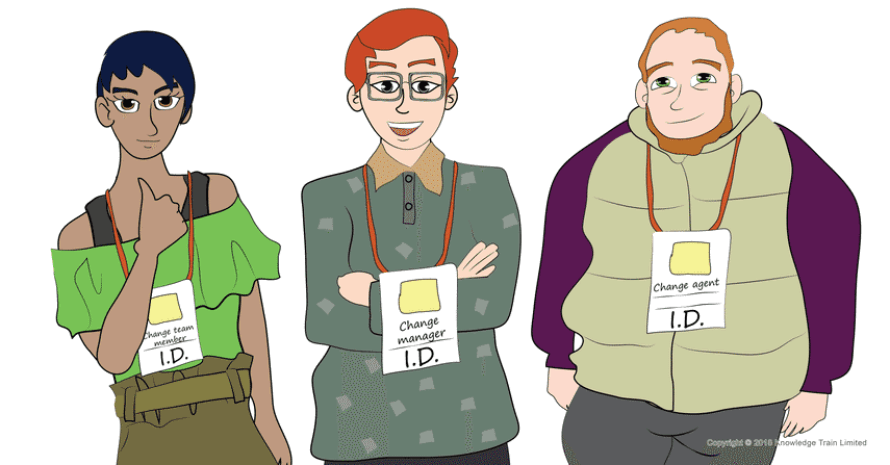 Who carries out change management activities
In general, any employee in an organisation can be appointed as a change agent, in addition to their current job role, to be a positive and influential force for the change activities upper management has planned for and to deliver the change message to everyone.
But it is up to the change managers/change team members, who could be executives, managers, team leaders, project teams and their support in any department to:
Create and develop the change management strategy and plans
Financially fund the strategy
Train staff, spread awareness and boost activities
Manage the technical resources
Standardise the proven successful methodology and apply it in the organisation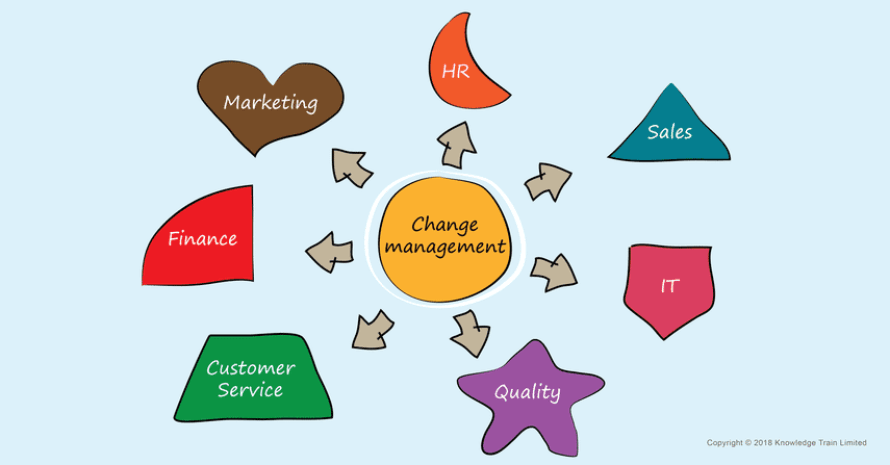 How change management relates to other areas of the business
Change management is intertwined with almost all management areas and departments in an organisation. Each member of these departments is considered a stakeholder. Some of them are:
Project & programme management: new projects or programmes are normally initiated to enhance and change something in the organisation. Change management is therefore very closely related to this department, working in parallel to the project, or after it has finished. Change managers are often an important part of the project team.
Finance management: transformations in the finance department, like reducing close-cycle time or financial process improvement, would need the help of change management.
Human resources management: people-oriented professionals who develop the human capital of their organisation, such as HR, should be the first to step into change agent roles.
Information Technology (IT) departments: new systems, networks, software and hardware integration rely heavily on change management. That is why change management is one of the processes in the service transition stage of ITIL.
Quality management: any change implemented in the organisation will affect the quality management department and they'll have to update their systems (QMS) accordingly.
Customer service department: change applied to the organisation's internal customers and processes will eventually affect external customers. Change managers therefore need to work closely with customer services.
Sales & marketing departments: change management is always about making something better, so there will consequently be better products/services and selling margins.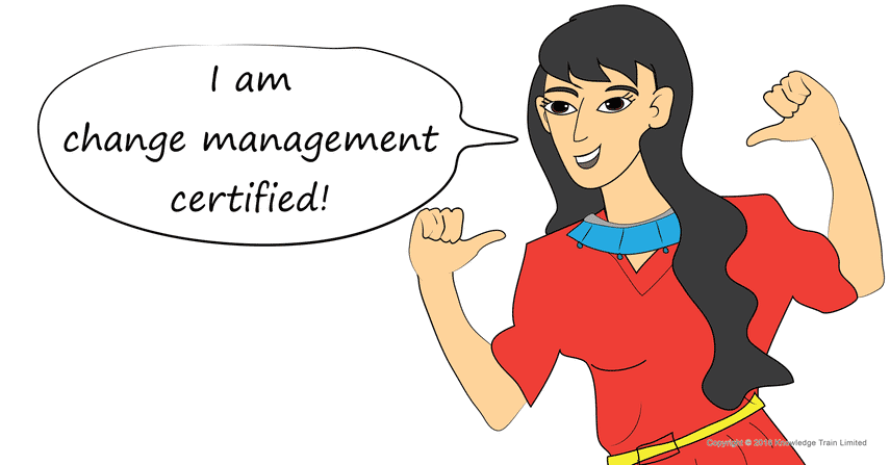 The emerging profession of change management
Change manager roles did not exist 30 years ago. Now it is a must-have position in most large corporates and companies due to the continuous demands of our contemporary world. There are dedicated teams and even departments for change management. If not, outsourced consultancies with trained professionals are hired to make changes happen.
Change management is not only a discipline, but also a competency every leader, line manager and decision maker must learn to understand, design and implement for their 21st century business.
Are you now inspired to gain change management certification? Knowledge Train runs change management courses accredited by APMG International in partnership with the Change Management Institute (CMI). These courses equip students with the knowledge of modern best practices in change management. They are an important part of any change manager's toolbox.
You can enrol for the 3-day Change Management Foundation course, or the 5-day Change Management Foundation & Practitioner course.
References
[1] APM. (Unknown). Change management. Available: https://www.apm.org.uk/body-of-knowledge/delivery/scope-management/change-management/. Last accessed 19 Sep 2018.
[2] Prosci. (Unknown). THE HISTORY AND FUTURE OF CHANGE MANAGEMENT. Available: https://www.prosci.com/change-management/thought-leadership-library/history-and-future-of-change-management. Last accessed 20 Sep 2018.
[3] [4] [5] The Change Management Institute (CMI) (2014). The Effective Change Manager's Handbook. Australia: Vivid Publishing. 36-42.
[6] Bill Cropper. (Unknown). Five Learning Disciplines…. Available: http://www.thechangeforum.com/Learning_Disciplines.htm. Last accessed 20 Sep 2018.