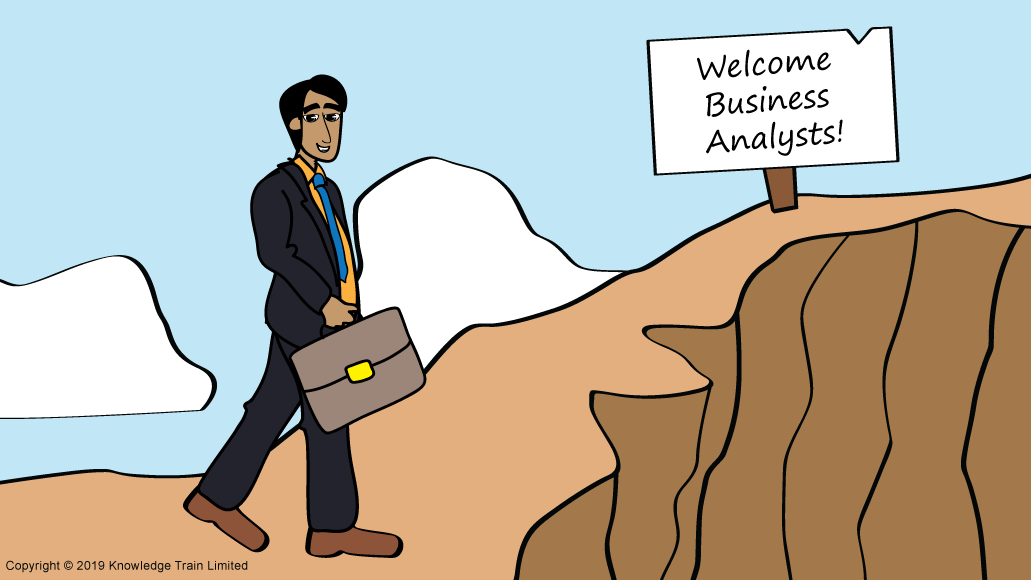 Why become a business analyst?
You may have different reasons why you want to become a business analyst (BA). You might want a career change, a higher salary or you simply might have an interest in business analysis.
In any case, you might have a few questions you want answers for:
5 steps to becoming a business analyst
To keep you at ease, here are 5 steps you can take to help you become a business analyst:
1. Understand the business analyst role
This step is all about doing your research.
Read about business analysis to have an understanding about the industry;
Research about the tasks and responsibilities of a business analyst;
Talk to people who are business analysts to ask their advice.
2. Check your current skills
You need certain skills to work as a business analyst. If you have the skills in the following list, you are well on your way. If you are missing any, enrol in training or workshops:
Analytical skills - studying and analysing data and information;
Critical thinking and evaluation skills - listening to stakeholders and asking the correct questions to determine needs.
Interpersonal and negotiation skills - coordinating and discussing with team members and stakeholders. People skills can come in handy when managing a team.
Organisational skills - prioritising tasks and being efficient with time and resource allocation.
Problem solving skills - understanding real problems facing an organisation and achieving mutual agreement on solutions.
Research skills - analysing documents, observe procedures, and interview stakeholders to identify core issues.
Technical skills - familiarising yourself with SQL, Oracle, .NET, C#, and other computer skills on a basic level.
Written and verbal communication skills - conducting interviews and meetings to understand company requirements. They can be face-to-face or virtual meetings. You must be able to write in a clear and concise way.
3. Get a business analysis qualification
The next step would be getting a qualification in business analysis. Professional certifications help you to gain the knowledge, tools, processes and techniques which are commonly used by business analysts.
Depending on which accredited institute you choose, you can start with a BCS Business Analysis Foundation entry-level course.
Having a business analyst qualification on your business analyst resume will boost your confidence levels and make you stand out from the crowd. As a result, you will for sure find a return on your in investment when you are employed.
It is worth mentioning that some BA jobs may require experience or qualifications in other subjects such as:
IT service management such as ITIL;
Project management like PRINCE2 or APM PFQ;
Agile Project Management such as AgilePM.
4. Look for BA jobs
Look for business analyst jobs internally in your organisation. If there aren't any, you can then look for jobs externally at:
Conferences and job fairs;
Social media, especially LinkedIn;
Job Sites like Reed, Monster and Jobsite;
Recruitment agencies;
Walk in or direct approach through an organisation's website.
You could be hired as a business analyst on a project or get employed by a large technology firm, moving between departments.
5. Work as a BA and keep up it up!
So, after following the 4 previous steps, if you now become a business analyst, congratulations! But don't assume your journey now ends.
You will now have to:
Embrace new challenges;
Listen and learn every day;
Approach assignments with an open mind;
Develop real world strategies which get successful results;
Continue your business analysis education while you're working.
Are you ready to become a business analyst?
After reading our steps above, are you encouraged to make a change in your career?
If yes, we can assist you in your new career journey. Check out our classroom business analyst courses or business analyst online courses for a course which helps you get the business analyst qualification you need.