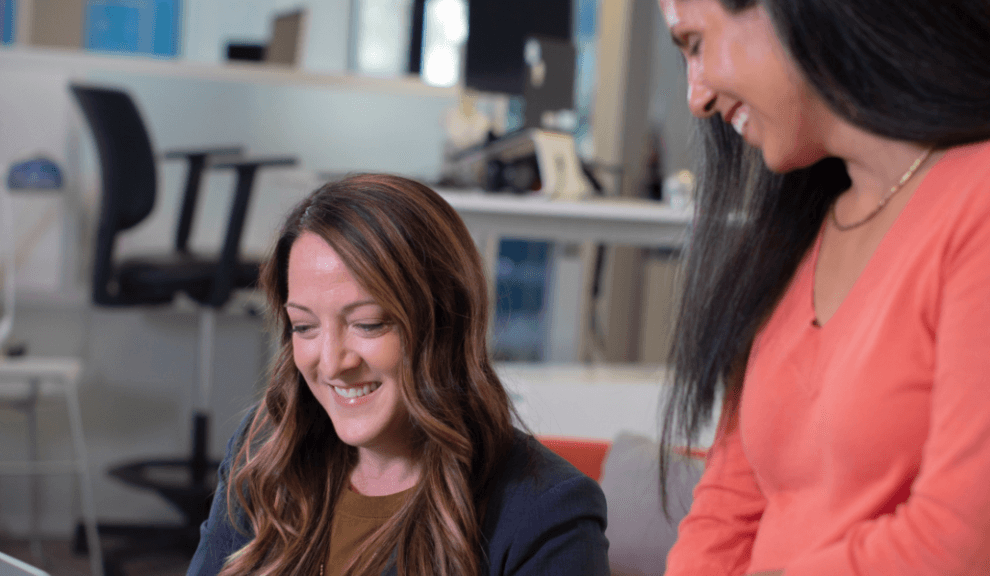 Knowledge Train Limited,
20 Old Bailey,
London,
EC4M 7AN,
England,
UK.
Barbara Roberts
Barbara is an expert Agile transformation consultant and coach. Previously the director of the Agile Business Consortium for over 20 years, Barbara has been recognized as one of the top 100 women leaders in Agile.
Barbara has served as a DSDM Agile consultant for several multi-national organizations, including Nokia, Rolls-Royce, and British Rail.
Barbara…is a first-rate consultant, able to operate at all levels of an organisation. She consistently meets and exceeds the expectations of clients.



– David Hicks, Agile Alliance Founder, CEO of Agil8
Very good course. A lot of useful content that is applicable to not just managing projects, but also everyday workplace activities. Well-taught by Barbara. Engaging and knowledgeable tutor made the course interesting and insightful.

– Jordan Cotton, Malvern Hills District Council
Emanuela Giangregorio
Emanuela has over 20 years of experience in project management training and has delivered courses to candidates from various sectors and industries.
She helps keep our students engaged with practical experience, energy, enthusiasm and a passion for continuous improvement.
Emanuela is a visiting lecturer at the London School of Business and Finance and has written several books on project management.
Most in her element when delivering in-house training, Emanuela excels in her role as training consultant and supervisor for Knowledge Train, helping us provide high-quality bespoke project management training and 1:1 coaching."
Barbara…is a first-rate consultant, able to operate at all levels of an organisation. She consistently meets and exceeds the expectations of clients.



– David Hicks, Agile Alliance Founder, CEO of Agil8
Very good course. A lot of useful content that is applicable to not just managing projects, but also everyday workplace activities. Well-taught by Barbara. Engaging and knowledgeable tutor made the course interesting and insightful.

– Jordan Cotton, Malvern Hills District Council
Andrew Kell
Andrew is an expert trainer who specialises in delivering in-house training, workshop facilitation, business analysis, agile coaching and project management.
Andrew is an accredited Scrum, DSDM Atern, PRINCE2, BCS and AgilePM trainer. He's put his many qualifications to good use as a trainer and consultant.
Andrew is our lead AgilePM trainer and helps us deliver high-quality agile project management training to our students.
Andrew is an excellent trainer. I attended an AgilePM qualification course, which was very well prepared indeed. Andrew has the right set of skills to convey knowledge and be an effective coach: communication, approachability and excellent timekeeping.



– Michał Obuchowsk
Andrew is a knowledgeable trainer, able to draw together numerous agile approaches to give a comprehensive picture of how Agile Project Management fits together. He is also able to 'translate' the terms in PRINCE2 and MSP to the terms in Agile Project Management which is really useful if you have studied either of these methodologies before.

– Melanie Franklin
Barry Goode
Barry has been a trainer and consultant for over 20 years. He has helped support training and development initiatives at high-profile organizations, including Cable & Wireless, Barclays Bank and BT.
Barry is also a lecturer at the London School of Business and Finance, where he delivers Strategic Business Management and Project Management classes.
Our students praise his pragmatic style and ability to translate theory into practical application.
Great structure – allowed for tailoring to our world. Engaging style, great facilitation and "crowd control". I would have no hesitation in hiring Barry again.

– Murray Dorgall, Warner Leisure Hotels.
Barry was knowledgeable and friendly. His explanations were in depth and informative.



– Rabiena Hassan
Michelle Rowland
Michelle is an expert trainer in MSP programme management, PRINCE2 and PRINCE2 Agile project management, Management of Risk (M_o_R), change management and several other disciplines.
Michelle has spent several years working as a senior examiner for the APM Group and AXELOS, responsible for the examination development of several qualifications. She is currently the lead examiner for ProPath on behalf of AXELOS.
An expert in agile project management and benefits management, Michelle also lends her skills as a consultant to businesses across the UK and EU."
Michelle is very driven…and is passionate about transferring her knowledge and skills to others.
Incredibly focused, she's well-liked and respected not only by her delegates, but also by her peers.

– Angela Smith, BM Ambulance
I chanced to be trained in July 2011 on P3O by Michelle…Her training capabilities were outstanding, and she really helped me to understand the full value, scope and techniques of PMO offices.



– Lenny Descamps
Narinder Dhaliwal
Narinder is an expert consultant and trainer specialising in project, programme and change management.
Narinder is certified in Lean Six Sigma, PRINCE2, MSP, MoP, APMG Change Management and APMP, offering training, mentoring and coaching.
As a consultant, Narinder has worked with several clients on short- and long-term contracts, including global HR restructuring programmes, supporting enterprise-wide change initiatives and facilitating the creation of business excellence teams within various organisations.
Narinder is a highly motivational trainer who knows the subjects she tutors inside and out… She has delivered training and consulted with clients from varying backgrounds and always leaves behind satisfied clients who will not only recommend her but come back to her again and again to deliver further training.



– Manjeet Nijjer
I recently attended a Change Management and Practitioner course led by Narinder. Narinder delivered the content in a style that easy to understand and digest… [I] can confidently say that of all of the exams that I have taken over the last 20 years, this was the first one that I can say that I have walked into knowing that I passed. This is largely due to Narinder's effective training style and expertise.

– Lesley Davis
Susan Tuttle
Susan's extensive career in project management spans 20+ years, throughout which she has primarily occupied senior roles responsible for the development, oversight, and governance of major training initiatives within multinational organizations.
Since 2005, Susan has worked as a dedicated trainer and consultant, helping deliver interactive, memorable learning experiences to students across the UK and EU.
Susan is the author of PRINCE2® in Action: Project Management in Real Terms which shows how to apply the PRINCE2® project management framework to real-world situations.
Susan is professional, knowledgeable, and enthusiastic about what she does. Training is more than a job, for Susan, it's a mission.



– Marco Podavini
By far the most energetic, enthusiastic, and knowledgeable trainer I have come across. She made a difficult course so easy to understand and was a clear expert in her field. Can't thank her enough!

– Dhanish Mahmood
James Harley
James began his career managing projects, programmes, and change initiatives. After some time as a consultant, James began teaching PRINCE2 and MSP courses and has continued to do so for more than 20 years.
James is well-versed in the complexities of project management. He brings this expertise to his classes, helping students understand project management comprehensively and how to address specific issues they face in their respective roles correctly.
Our students praise James for his exceptionally professional and approachable style of training. He enjoys incorporating real-life examples in his teaching, encouraging students to engage with scenarios and improve their problem-solving skills.
I did my PRINCE2 Foundation and Practitioner exam here with Knowledge Train. I had a trainer called James, he was brilliant, very engaging and knowledgeable on the subject and its application to real life industry.

– Dhaud Sardar, Exterion Media
James explained the theory with practical examples, which was very useful to aid understanding. The course is intensive, but the pace was good. James articulates clearly and engages very well with the class.

– Annabel Faulkner
Jumoke Ogunbekun
Jumoke specializes in change management and project management consulting. Using skills she has acquired in her extensive career as consultant, trainer and mentor, Jumoke helps organizations identify skill gaps and develop appropriate training plans.
She thrives in environments which pose complex problems and excels at delivering innovative solutions to her clients.
One of our most qualified trainers, Jumoke holds over 33 accredited qualifications and helps our team deliver some of the best training available in the UK.
Having watched Jumoke deliver a number of training sessions she always gives a first class and professional service. [She] gets the balance right i.e. delivers great results and at the same time is a very approachable coach.



– Ian Hamer, Managing Director of That Creative Management Company
Great instructor! Got a good insight into agile methodology especially with regards to prioritisation of requirements…covers fundamentals well and these can be practically applied where relevant to a real-life scenario with an ability to flex approach.

– David Glen, Deloitte
Ian Rosser
Ian has over 30 years of experience in ICT, consultancy and project and programme management.
Ian is a PRINCE2 project management expert and taught project management at Sheffield University at a master's degree level.
In his career as a consultant, Ian carried out a variety of assignments covering IS/ICT strategy and planning, ICT project delivery, IS/ICT Market analysis and feasibility studies.
Ian holds several project management qualifications and a master's degree in Business Administration (MBA).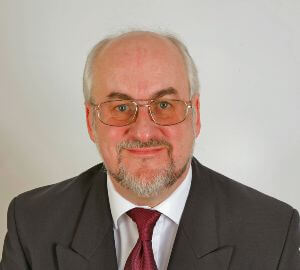 [Ian] brought real world examples and stories to the classroom and ensured that he took the time to show how the key processes worked together in an integrated fashion…The successes of our group were in large part due to the style, tips and spurring on of our coach.

– John Norman
The course was extremely helpful. Loads of good information and many opportunities for asking questions. Ian was knowledgeable and personable. I would definitely join another course led by this trainer and this provider.

– Sam Butler, Hexagon Housing Association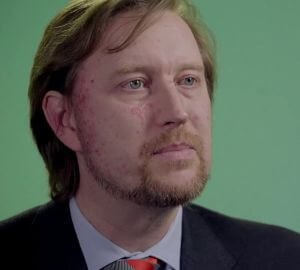 Nicholas Duffew
Nicholas has over 10 years' experience in education, having worked in Japan and the UK.
He combines skills learned from his extensive career as a teacher and project manager to deliver engaging, informative training to our students.
Students have praised Nick for his incredible knowledge of PRINCE2, patient manner and the relaxed atmosphere he creates within the classroom.
[Nicholas] was thorough, detailed and yet provided a fun learning environment which made the course enjoyable, and made the information stick.



– Amit Sodha
Nick is an excellent teacher who truly engages with his students, explains complex concepts with clarity and is happy to invest extra effort to ensure students do understand the material. I strongly recommend Nick as a tutor.

– Szymon Kikla
Simon Buehring
Founder and director of Knowledge Train, Simon's career spans several decades and continents.
Simon's past roles include work as a software engineer, team leader, consultant, technical director, and project manager, including time spent working for the BBC, HSBC, and IBM.
In 2005, Simon created Knowledge Train to help others learn how to manage projects. He has worked tirelessly to make Knowledge Train a top-class customer-focused by focusing on delivering consistenyl high-quality training and excellent customer service.
I studied the weeklong PRINCE2 Foundation & Practitioner course with Knowledge Train. I did my research, and the positive reviews certainly reflected the experience that I had with them. I am thinking of doing an Agile course in the future and if I do, I will go back to them.




– Ben Mason
The PRINCE2 Foundation and Practitioner weekday course…was very well organized. The whole process was smooth, the staff is very helpful and an experienced trainer with a practical approach delivered the contents of the course. The preparation for the exam was really good. I passed both exams with ease. I definitely will go back with them for my next certification.

– Norman De La Cruz