This article is for people with little or no background knowledge of ITIL. It will help you to understand ITIL, the different levels of ITIL certification, and the kinds of ITIL jobs which are available.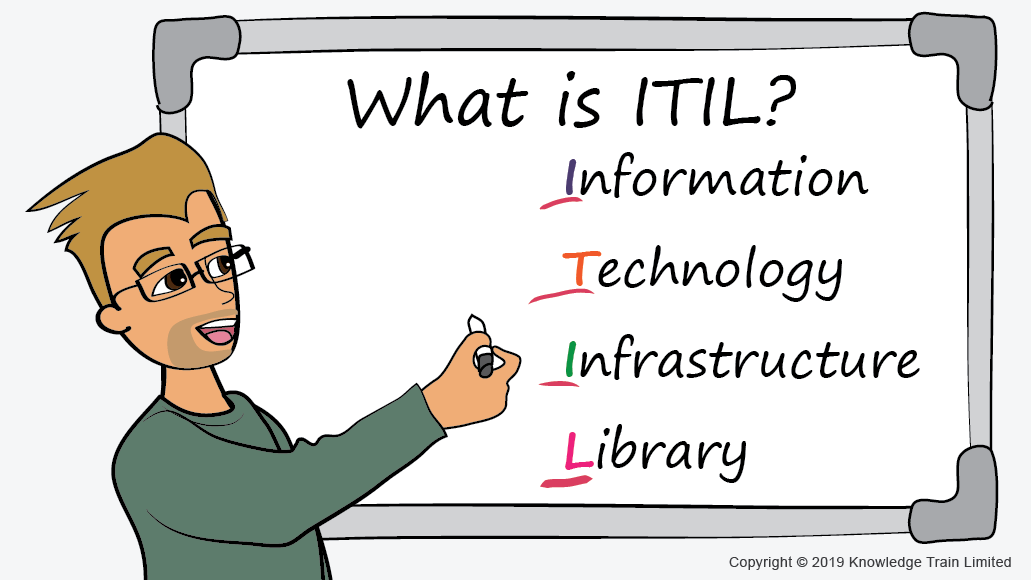 It will help you make a career choice about whether ITIL training is a necessary step in helping you achieve your ideal job in IT service management.
ITIL framework
ITIL, which stands for IT Infrastructure Library, is a best practice framework for managing IT in organisations. ITIL is the predominant IT service management framework in use in the world today.
ITIL as a concept began in 1980s when, in response to a poor level of IT services, the UK government requested a framework for a more efficient and financially responsible use of IT within the government and the private sector.
In the 1990's, ITIL was quickly adopted by government agencies and large corporations, especially in Europe. Since then, ITIL has undergone 2 major revisions. ITIL v3 is the latest and was released in 2007 to incorporate a lifecycle approach to IT service management. That's the version which we shall describe below.
ITIL has become extremely successful in guiding organisations to manage their IT infrastructure. By doing so, it enables those organisations to deliver benefits and achieve a return on investment to help them compete in an increasingly competitive world.
The goals of ITIL
ITIL sets out to achieve several crucial goals:
To deliver value for customers through IT services, for example, by improving customer relationships
To integrate an organisation's IT strategy with its business strategy (and customer needs)
To optimise IT services, reduce costs and improve performance by monitoring and measuring
To deliver IT services more effectively by managing IT budgets, risks, knowledge and resources
To standardise the approach to IT service management across the organisation
To change the organisation's culture to help achieve ongoing success.
ITIL v3 service lifecycle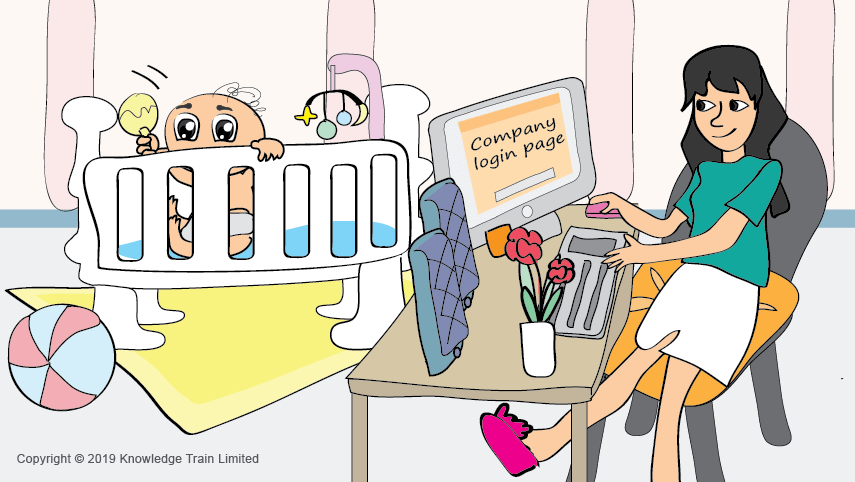 Consider the recent trend for workers to work more from home to help foster a better-balanced lifestyle, and to support those with childcare responsibilities. For a corporation to enable one of its workers to do this, it must consider several factors. What computer will the staff be allowed to use? What security factors must be considered? What tools will be required to support off-site working? What monitoring will be required to ensure efficient access? What training in security protocols and/or tools will the staff require?
Service lifecycle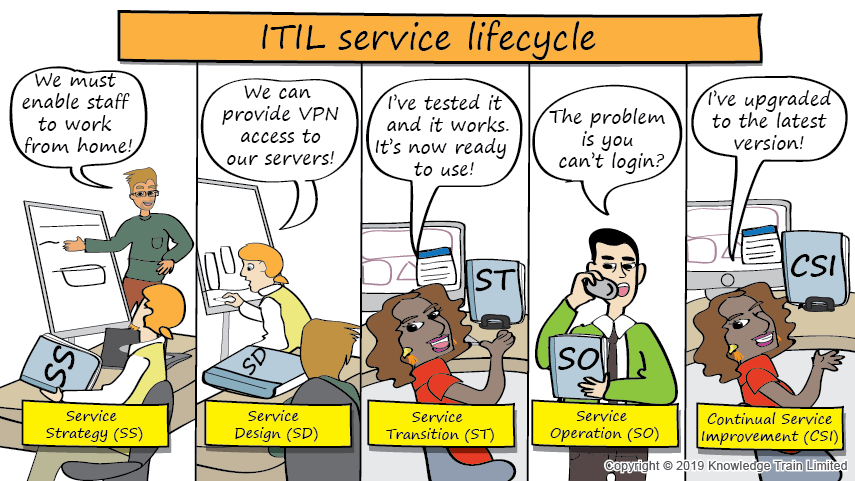 ITIL helps organisations manage such IT services by providing a service lifecycle approach. This approach focuses attention on the IT service in terms of its strategy, design, transition, operation and continual improvement of IT services. This is known as the IT service management lifecycle. It provides coordination and control across the various functions, processes and systems necessary to manage the full lifecycle of IT services.
The whole of ITIL's service lifecycle is described in a series of five manuals, each one covering one stage of the service lifecycle. The 5 lifecycle stages are:
ITIL Service Strategy (SS) – the initial definition and analysis of business requirements
ITIL Service Design (SD) – the design of the IT service itself
ITIL Service Transition (ST) – the migration of the service into the live environment
ITIL Service Operation (SO) – the live operation and support of the service
ITIL Continual Service Improvement (CSI) – the ongoing improvement of the service.
The 5 ITIL service lifecycle stages shall be described below.
ITIL Service Strategy (SS)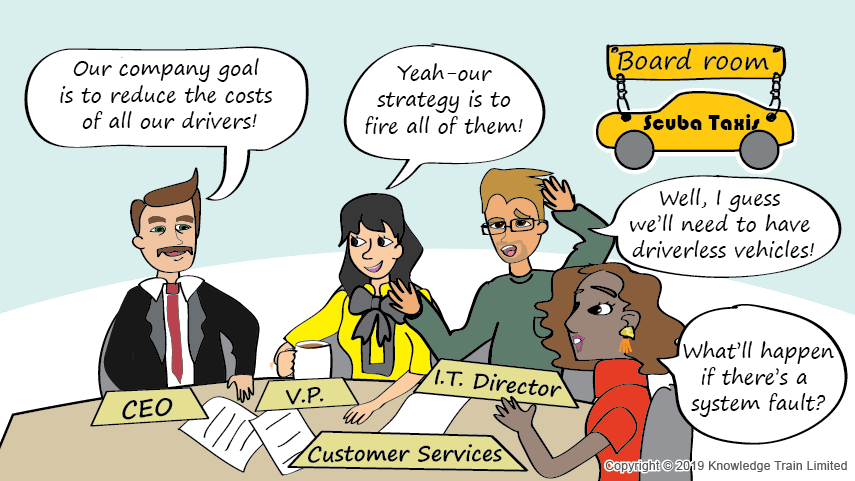 Successful organisations tend to have clear objectives, and a clear overall business strategy explaining how the organisation intends to achieve those objectives. The overall business strategy tends to have individual strategies for the different business units within the organisation, one of which is an IT strategy. The IT strategy therefore supports and validates the business strategy[1].
An IT strategy covers multiple aspects, one of which is the IT service strategy. This explains how IT services will be used to enable IT to achieve its objectives, and how IT services support the overall business strategy.
The ITIL Service Strategy stage focuses on the concepts an IT service provider can use to build its IT service strategy. It describes how the IT service provider must set clear objectives and performance expectations for the IT service strategy to be successful in serving its targeted customers.
ITIL Service Design (SD)

IT services cannot provide value to the business unless they have been designed to meet business objectives. Service design is the lifecycle stage where the service strategy is turned into an achievable plan for delivering the business objectives[2].
The ITIL Service Design stage provides 2 things:
Guidance for designing and developing services and service management practices
Design principles and methods for converting strategic objectives into portfolios of services and related assets.
ITIL Service Transition (ST)

After the service has been designed, it must be transitioned into operational use. This is done by a new or changed service design package being tested to ensure it meets the business needs. This is then deployed into the live production environment[3].
The ITIL Service Transition stage introduces the concept of a service knowledge management system (SKMS), which supports organisational learning and helps to improve the efficiency and effectiveness of all the service lifecycle stages. It enables people to learn lessons, supports informed decision-making, and improves the management of services.
ITIL Service Operation (SO)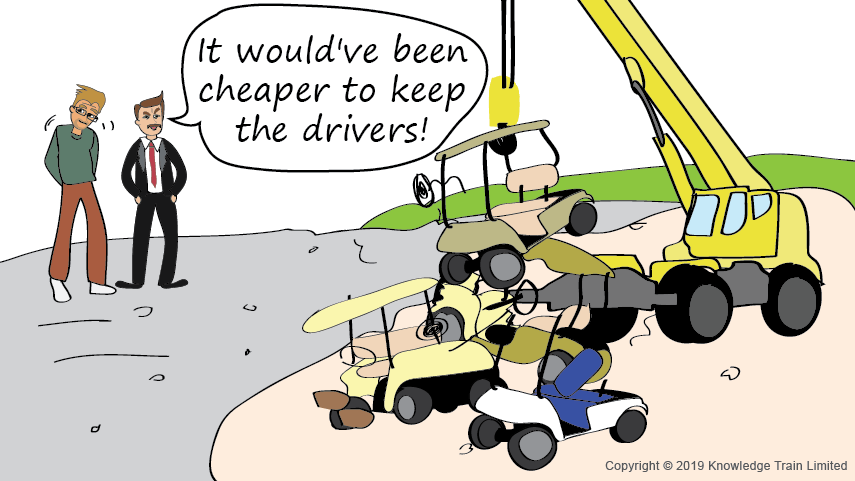 An organisation's strategic objectives are only realized by operating the service. This requires effective and efficient delivery and support of IT services to ensure the customer realises the value which was intended[4].
ITIL Continual Service Improvement (CSI)

After the service has gone live in its operating environment, customers will gain more value if the service is continuously improved. Improvements might come from better strategy, design, transition and operation of services. The ITIL Continual Service Improvement stage provides best practice guidance on creating and maintaining value for customers. This focuses on achieving improvements in the quality of service, operational efficiencies and business continuity by ensuring that the service portfolio remains aligned to business strategy[5].
Continuous improvement relies upon feedback from any stage of the service lifecycle to identify improvement opportunities for other stages of the lifecycle.
Skills for ITIL careers
Organisations which successfully deliver IT services require staff with the appropriate education, training, skills and experience. Each specific role within ITIL service management requires its own specific skills, attributes and competencies[6]. However, there is also a set of generic attributes which are required for someone performing an ITIL service management role. These are:
An awareness of business priorities and objectives
An awareness of the role IT plays in meeting business objectives
Customer service skills
An awareness of what IT can deliver
The ability to understand, interpret and use best practice.
ITIL certification
If you have many of the skills above, you are already half way there to having the necessary skills required by many ITIL jobs. The missing element which many employers often seek is professional ITIL certification.
ITIL certification shows that a candidate has achieved a degree of competency and knowledge of ITIL. There are currently 5 levels of ITIL certification. Which ITIL certification level you aim for, depends upon two factors. Firstly, the kind of ITIL job role you are seeking. Secondly, what level of certification you already have.
The certification levels shown below are sequential. You cannot gain a higher level without having first achieved the preceding levels. That means that everyone must start in gaining the ITIL Foundation certification before progressing to the Practitioner or Intermediate, then to Expert and finally to the Master qualification.
ITIL qualifications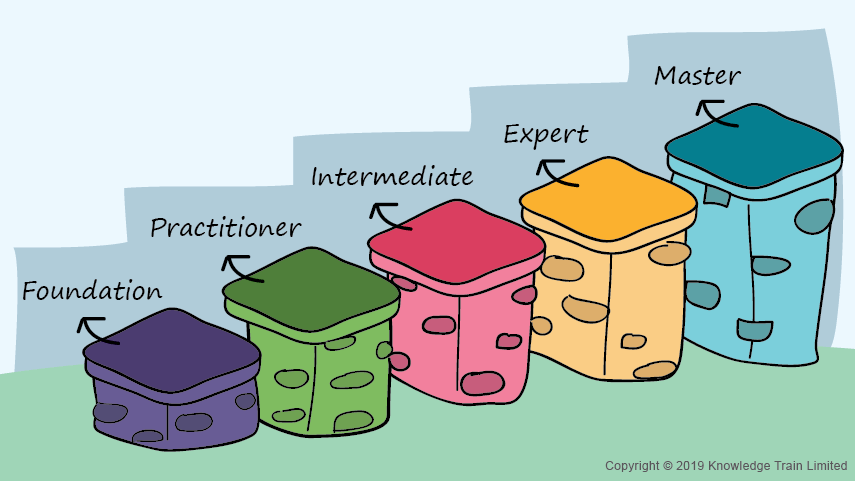 The ITIL qualification scheme enables organisations to develop the competence of their personnel through approved ITIL training. There are 5 levels:
ITIL Foundation
ITIL Practitioner
ITIL Intermediate
ITIL Expert
ITIL Master
ITIL Foundation certification

ITIL Foundation is the entry level ITIL certification. It is taken by approximately 250,000 people every year[7]. The ITIL Foundation certificate is by far the most popular ITIL qualification. Gaining the ITIL Foundation certificate shows that you have a general awareness of the key elements, concepts and terminology used in ITIL. It also shows that you are aware of the links between lifecycle stages, the processes used and their contribution to service management practices.
ITIL Practitioner certification

ITIL Practitioner was developed in 2016 to provide a bridge between the Foundation and Intermediate levels. Gaining the ITIL Practitioner certificate shows that you can understand the ways to adopt and adapt ITIL in your organisation. You are showing that you can not only talk the talk, but walk the walk as well.
ITIL Intermediate certification

ITIL Intermediate certification has a modular structure with each module providing a different focus. You can take as few or as many Intermediate qualifications as you need. The Intermediate modules go into more detail than either the Foundation or Practitioner levels. You can choose from 5 service lifecycle modules or 4 service capability modules.
The number of Intermediate exams taken each year is approximately 50,000[8].
ITIL Expert certification

ITIL Expert level certification shows that you have a much broader knowledge of ITIL than either Foundation or Practitioner alone. The certificate requires that you have gained a number of credits, obtained by firstly passing the ITIL Foundation, and then optionally the ITIL Practitioner and a number of ITIL Intermediate modules. You must then gain pass the Managing Across The Lifecycle (MALC) exam.
Not many people have qualified at the ITIL Expert level because it requires passing at least 7 different ITIL exams, including the Foundation exam. However, if you can achieve this certificate, your career opportunities would be considerably enhanced. There are approximately 5,000 people who obtain Expert certification every year[9].
ITIL Master certification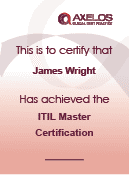 ITIL Master certification requires you to explain and justify how you selected and applied your ITIL knowledge, principles, methods and techniques to achieve desired business outcomes. It requires you to have practical experience of at least five years in a leadership, managerial, or higher management advisory levels. You must also have achieved the ITIL Expert certificate.
It is unknown how many people hold Master certificates.
ITIL training
Since this article is aimed at people with little or no experience of ITIL, we will focus on the ITIL training available for those wanting to gain certification at either Foundation or Practitioner levels.
ITIL Foundation training
You should consider getting ITIL Foundation certification if:
You require a basic understanding of the ITIL framework; or,
You need to understand how ITIL can enhance an organisation's IT service management; or,
You are an IT professional (or other) working in an organisation that uses ITIL and needs to be informed about, or contribute to, ongoing service improvement; or,
You have an interest in IT service management.
Training comes in 2 flavours: classroom and online. Take a classroom course if you prefer the face to face method of learning from a trainer. Choose the online method if you don't have the time to attend classroom training, and/or there isn't classroom training happening at a convenient location near you. Or, study ITIL online if you simply prefer to study in your own time, at your own pace.
The ITIL Foundation exam is a one-hour multiple choice exam with a pass mark of 65%. If you choose to study an ITIL online course, you can also sit the ITIL Foundation exam online.
ITIL Practitioner training
You should consider getting ITIL Practitioner certification if:
You already have the ITIL Foundation certificate; or,
You want to start adopting and adapting ITIL within your organisation; or,
You want to gain the necessary credits for the ITIL Intermediate certification.
By attending an ITIL Practitioner course, you will learn how a culture of continuous service improvement helps improves efficiency and productivity, as well as the collaboration between IT service management professionals and the business.
ITIL Practitioner builds on the good practices from other methodologies and frameworks such as DevOps, Agile and Lean.
The ITIL Practitioner exam is a two and a quarter hour multiple choice exam with a pass mark of 70%. The ITIL Practitioner exam is also available online.
ITIL roles
There's a very broad range of jobs available within the IT service management industry. Due to the rapid development of technologies, tools and methods, the range of ITIL-related jobs is increasing all the time. For example, it would have been extremely rare to find a Cyber Resilience job 10 years ago, but Cyber Resilience is now one of the most in-demand skills to have.
We have tried to classify the various ITIL-related jobs into 6 levels, each level requiring greater skills and responsibilities. Each level also requires higher levels of ITIL certification, technical knowledge and/or experience.
The levels are entry-level, technical, senior technical, manager, senior manager and executive groups.
Entry-level roles
There are 3 main entry-level ITIL jobs available. Each would benefit from having ITIL Foundation certification.
Service Desk Technician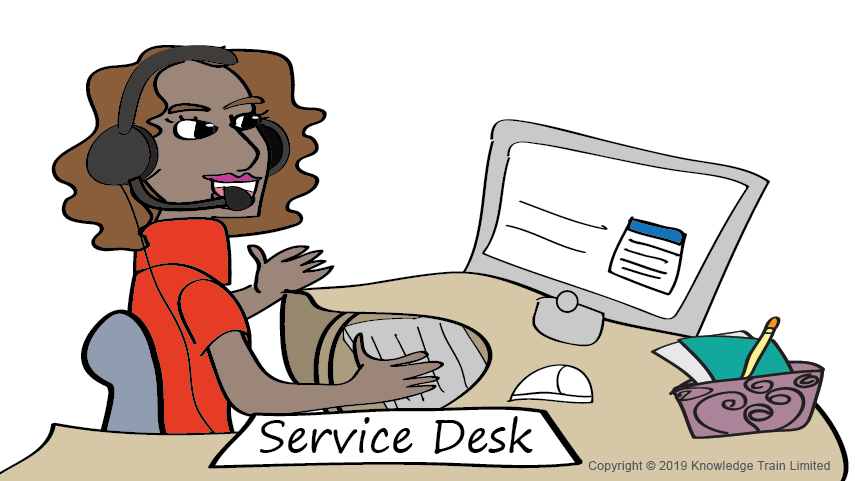 This role provides technical support to end-users. This is the most common role within IT service management and you've probably already received such support whenever you've had a computer problem.
These staff fix technical faults, answer queries and fulfil service requests such as assisting with software issues, lost passwords and user accounts.
The work is often done over the phone, by email or through remote login. This role requires good communication skills to diagnose faults and explain technical issues to non-experts.
This is a good entry level role for people without IT qualifications.
IT Support Technician

This role finds and fixes software or hardware problems which are disrupting IT systems or services business users depend on. They often work on incidents which front line service desk support staff have escalated. Crucially, the systems are live, so the issues usually need prompt attention. This role requires someone with a cool head, able to work under pressure.
This role needs a wide technical knowledge of the specialist systems they are responsible for (e.g. networks, databases, operating systems, servers).
IT Project Support

This role is a first step into project management. The role provides support to a project or programme team, particularly in the use of tools. Other key tasks include setting up and maintaining project files, collating data, maintaining logs and registers, administering version control and issuing products.
Technical roles
These technical ITIL roles would benefit from having ITIL Foundation, Practitioner and Intermediate modules in the relevant areas.
Application Support Specialist

This role provides support for live application software which business users depend upon. Normally, this role requires detailed knowledge of a specific application or set of applications. It often diagnoses the root cause of issues referred from the service desk, and fixes or manages it through to resolution.
This role often plans application system upgrades, installs new releases, and migrates to new systems.
Hardware Support Specialist
This role provides front-line support to end users, fixing a range of hardware including computers, printers and possibly server or mainframe applications and hardware.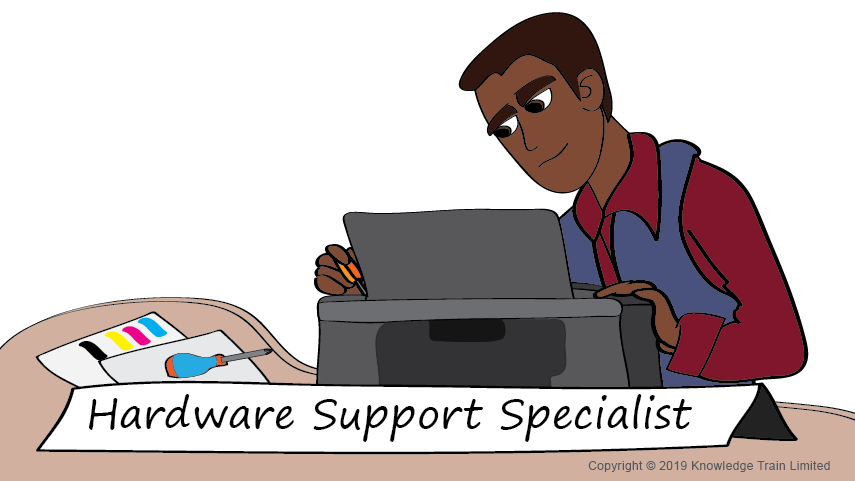 Network Support Specialist
This role is responsible for designing, installing and maintaining the network devices and network software to ensure network availability to all users. It also monitors and analyses network speed and performance to ensure it meets the users' needs.
This role typically performs data backups, troubleshoot network problems, and assists with disaster recovery operations.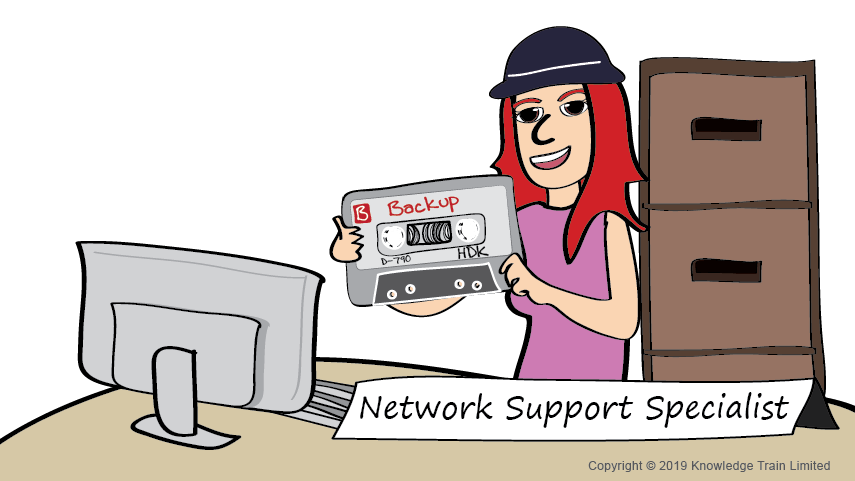 Security Analyst
This person plays a key role in preventing unauthorized access or deliberate cyber-attacks on an organisation's networks and systems.
They typically monitor network traffic and servers for signs of intrusion, and perform audits of the networks to locate vulnerabilities.
So, we've now looked at some of the technical roles, what about higher-level technical roles? Well, there's a lot to choose from.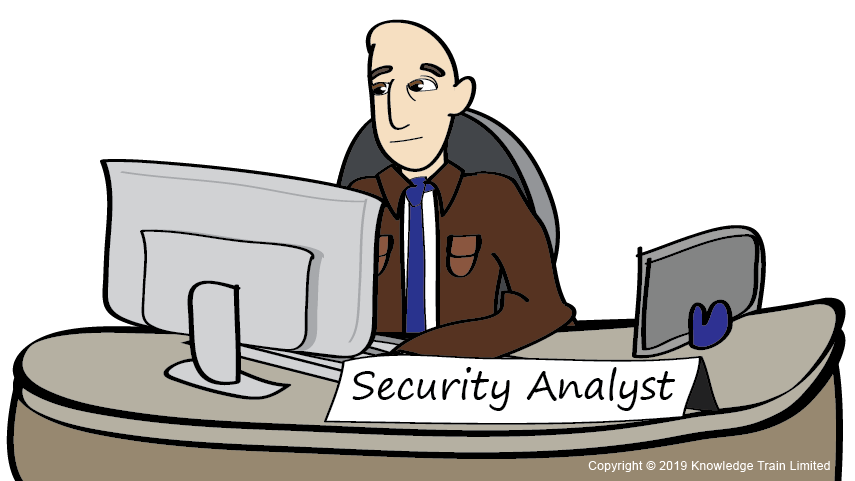 Senior technical roles
There are quite a few more senior technical roles available for people with professional ITIL certification. Here's a few of them.
Cyber Resilience Auditor

This role usually works with external auditors to check compliance with cyber resilience policies and standards and advises whether resilience and security objectives are being achieved.
Cyber Resilience Consultant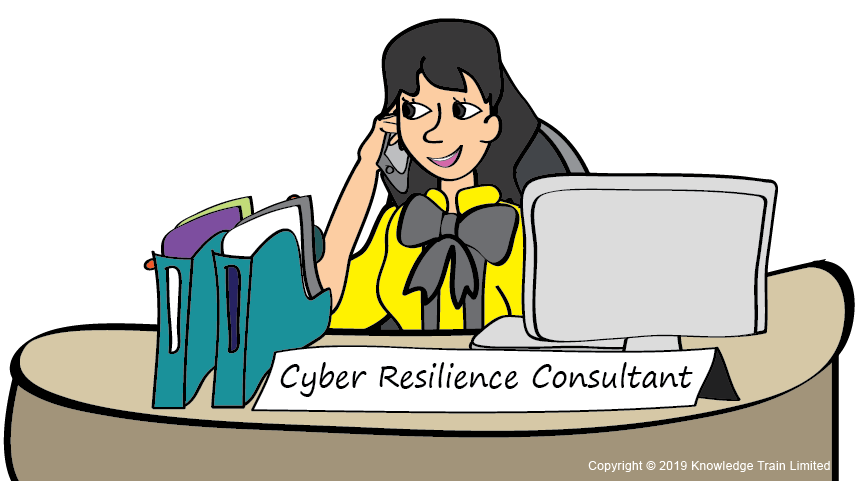 This role works with people in many areas. It typically conducts cyber risk assessments to identify key business risks, and engages with others to enhance cyber resilience capabilities.
IT Architect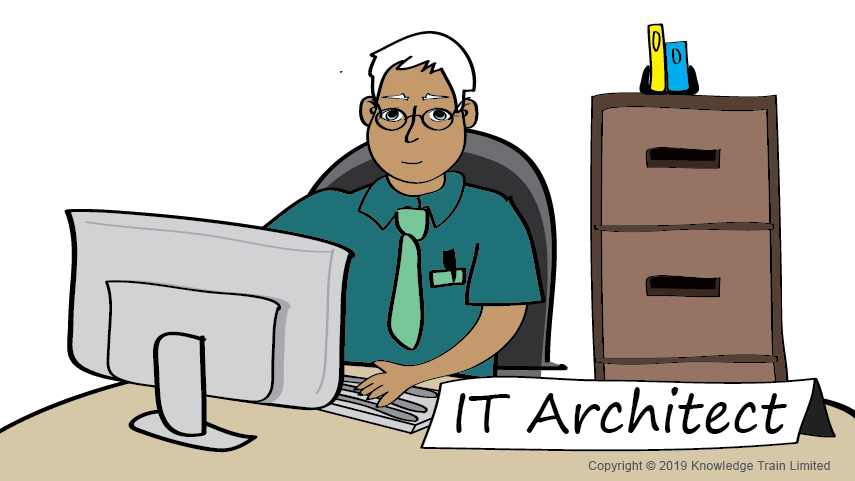 Architects typically develop, maintain and govern solutions across the organisation, and make sure they meet the needs of the business. An architect is usually a specialist in a specific technology (e.g. networks). This role can also be deployed on projects to design solutions.
IT Security Architect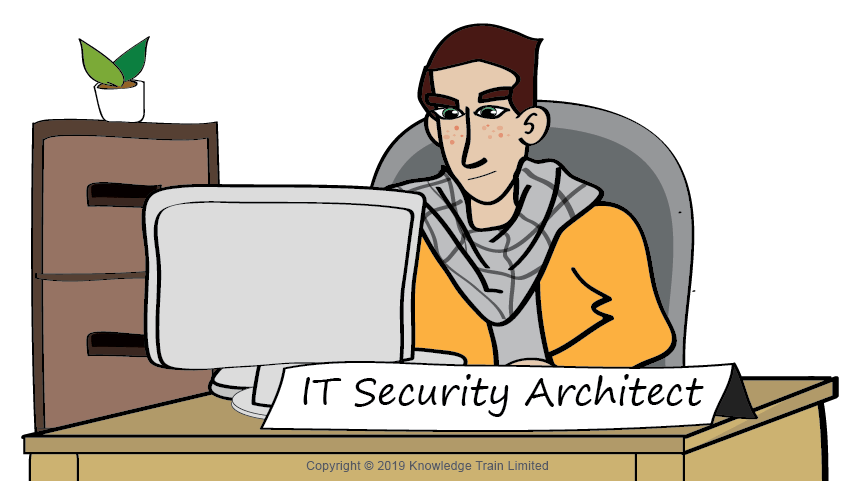 This role designs cyber resilience solutions. It must be an expert in security models, software, tools and standards.
Manager roles
These are some of the managerial jobs which are available for people with professional ITIL certification.
Service Level Manager

This role agrees service level agreements (SLAs) for IT services with the business. It analyses and reports performance against targets to business leaders, and provides input to plans for improving underperforming services.
Incident Manager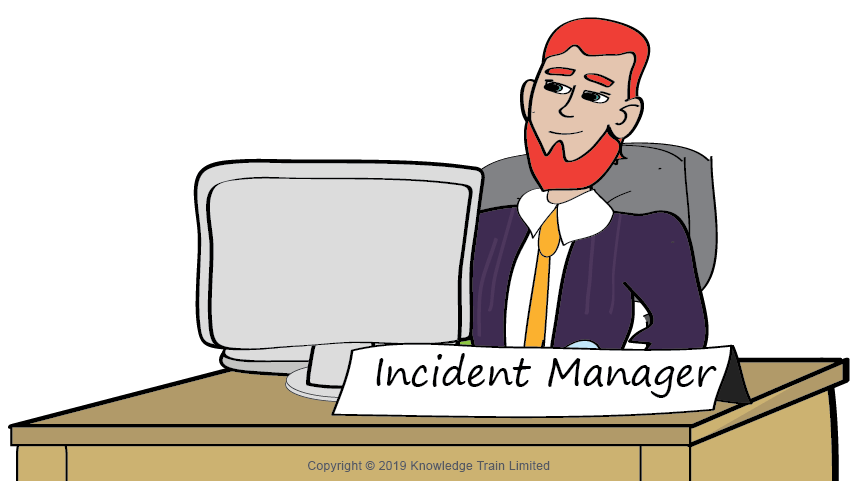 This role is involved in establishing incident management policies and processes and implementing a quality incident management process across the organisation.
It also monitors and reports trends in incidents, issues and risks, and performs command and control during major incidents.
Supplier Relationship Manager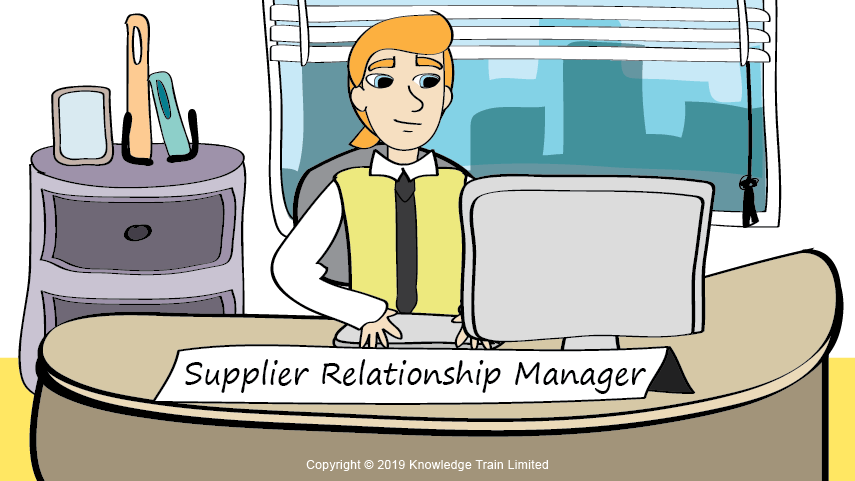 This role procures IT products and services on behalf of the IT function and the business.
Release Manager

This role plans and manages the release of new or changed software and hardware into test and live environments.
IT Change Manager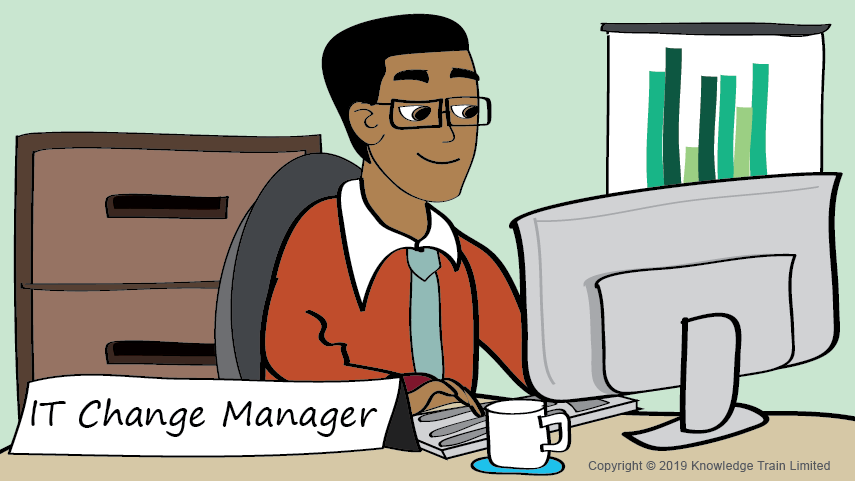 This role is responsible for standardizing the ways used to achieve prompt changes to the IT infrastructure.
IT Configuration Manager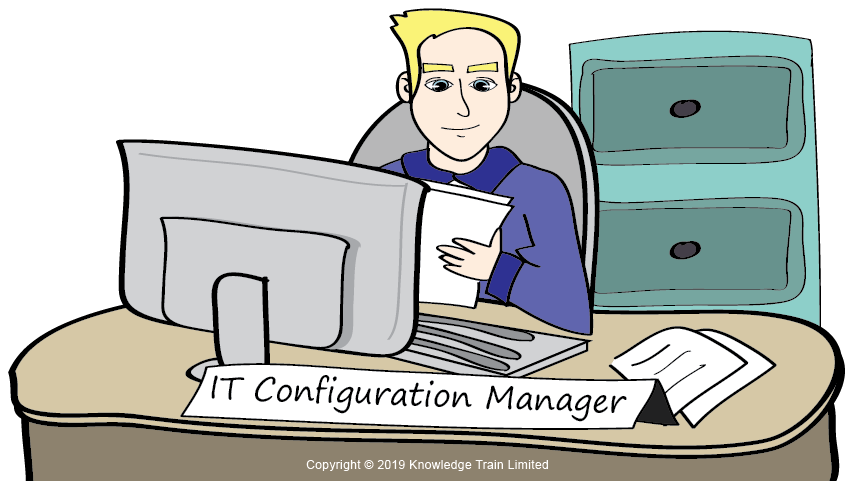 This role identifies all the organisation's IT infrastructure (software, hardware, virtual machines, cloud services mobile services) and for recording accurate information in a configuration management system. This information is critical for planning, resolution of incidents and to ensure continuity of service with recovery plans.
The role requires great attention to detail.
Cyber Resilience Manager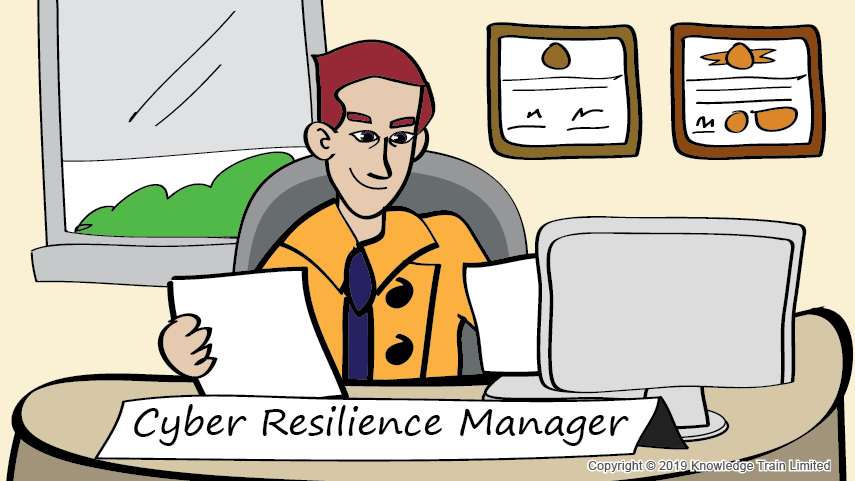 This role leads the roll-out of cyber resilience policies and practices to ensure protection and security of information assets.
Service Desk Manager

This role manages the day-to-day operations of the service desk and its staff. This is really a customer service role.
Senior manager roles
These are some of the more senior manager roles which are available for people with ITIL certification.
IT Operations Manager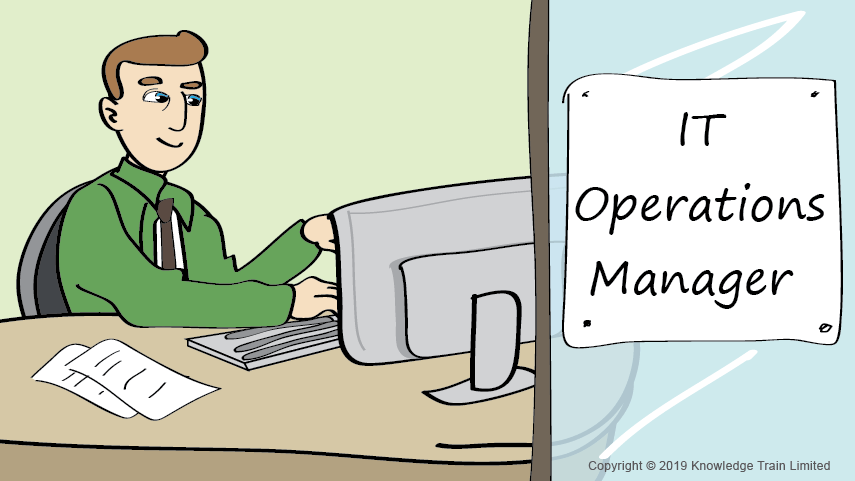 This role leads the service desk and the IT infrastructure teams. It often involves monitoring and analysing service provision, planning incident or problem management processes that can return services to normal without delay.
Business Continuity Manager

This role ensures plans are in place for an organisation to continue to function after a disaster or catastrophic event has occurred. Such events might be natural and environmental risks through to technological failures and security breaches.
Business Relationship Manager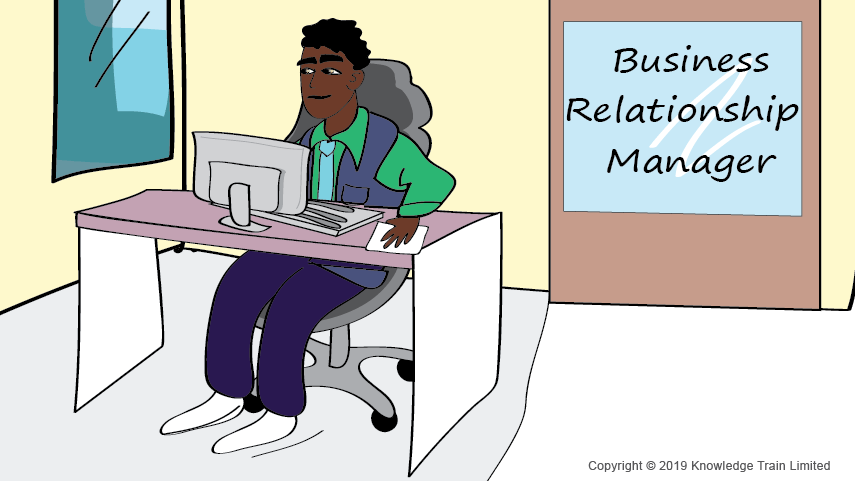 This senior role builds relationships between the IT function and the organisation's business units, and ensures IT services meet the needs of the business users. This role must understand the business. It works with the business to prioritize their IT requirements and works with the IT function to decide whether those requirements can be met through an existing service, or if a new or changed service is needed.
Executive roles
These are the executive roles which are available for people with ITIL certification.
Chief Information Officer (CIO)

This role is responsible overall for information, IT strategy and governance, and for managing IT resources.
This role is usually a senior manager who provides vision and leadership in all aspects of IT. The role works with other senior managers to define and champion the organisation's strategic goals and operational plans.
Chief Technology Officer (CTO)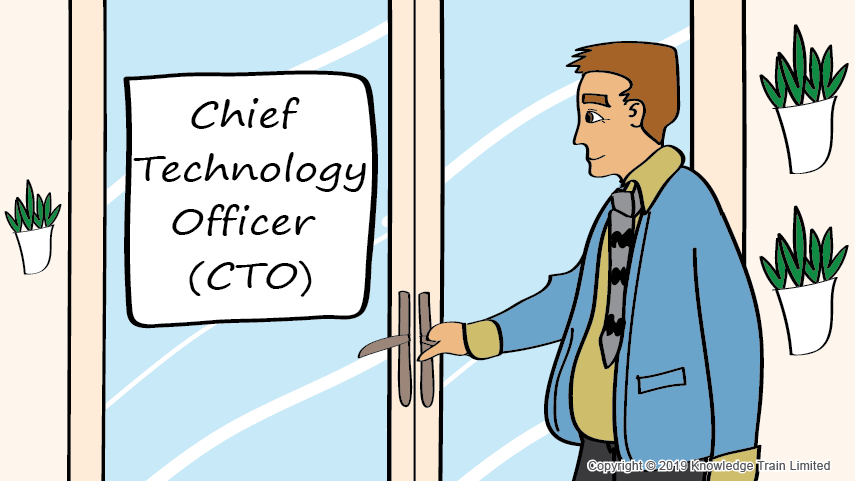 This role oversees the development of new technologies that will improve the organisation's products and services or enable it to operate more efficiently. The role researches new technologies, understands the organisation's strategic needs, and develop plans to ensure the organisation remains productive and competitive.
Chief Information Security Officer

This role has overall responsibility to safeguard the information assets of the organisation. The role manages cyber resilience managers, consultants and analysts.
Summary
This article has explained what ITIL is and has looked in details at the different ITIL qualifications and certification available. The article has also looked at many of the ITIL roles which companies are trying to fill around the globe. The number, range and quality of ITIL jobs is very varied.
If you have an interest in technology, particularly in how it can be used to solve business problems, then IT service management might be the career for you. If you have detailed knowledge of particular technologies and/or tools then you are also probably well equipped to fill one of the many exciting ITIL jobs which are available.
One thing which will certainly help you in your ITIL career is professional certification. Gaining ITIL certification shows employers that you understand ITIL, are expert in the different modules, and (in the case of Practitioner) understand how it can be adopted and adapted.
With more than 1.5 million professionals worldwide having already gained certification by taking an ITIL Foundation course, if you haven't got your ITIL certificate yet, then now's the time to get it.
List of references
[1] David Cannon (2011). ITIL® Service Strategy. 2nd ed. London: The Stationery Office.
[2] Lou Hunnebeck (2011). ITIL Service Design. 2nd ed. London: The Stationery Office.
[3] Stuart Rance (2011). ITIL Service Transition. 2011 ed. London: The Stationery Office.
[4] Randy A. Steinberg (2011). ITIL Service Operation. 2011 ed. London: The Stationery Office.
[5] Vernon Lloyd (2011). ITIL Continual Service Improvement. 2011 ed. London: The Stationery Office.
[6] AXELOS. (2016). ITIL Career Path. Available: https://www.axelos.com/itil-intermediate-training-navigator. Last accessed 10/02/2018.
[7] Greggory Tucker. (2013). 2012 ITIL Exam Statistics. Available: https://www.itsminfo.com/2012-itil-exam-statistics/. Last accessed 09/02/2018.
[8] Tucker. (2013).
[9] Tucker. (2013).