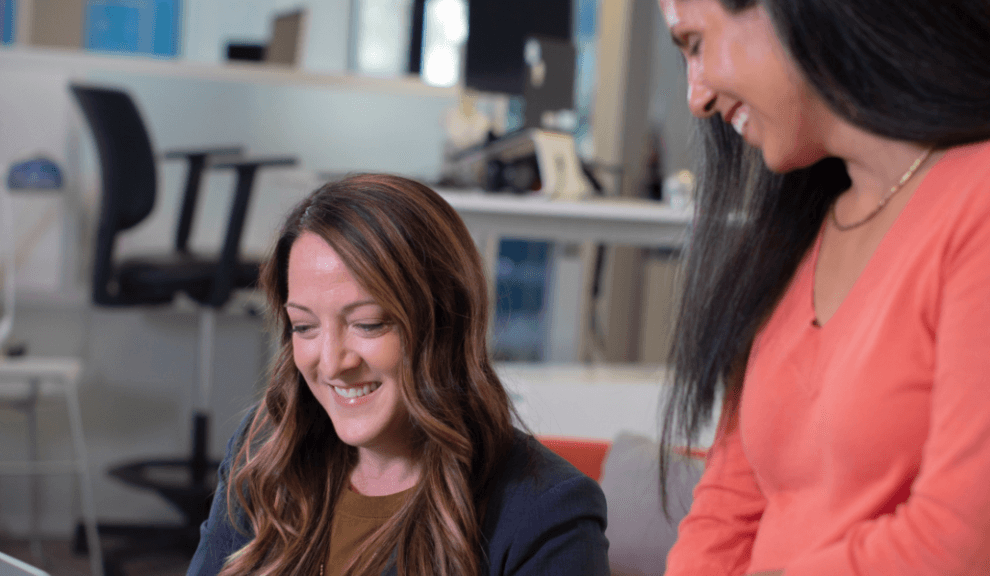 Knowledge Train Limited,
20 Old Bailey,
London,
EC4M 7AN,
England,
UK.
Susan began her career in the fast-paced world of US finance, delivering major technology and telecoms programmes at Wells Fargo and Chase Manhattan Bank.
After spending some time managing IT projects using both agile and traditional methods such as PRINCE2, Susan earned an MSc in Training and Development, before moving to London to pursue her dream of training and travelling.
The content of the course was a lot, facility was great! I enjoyed Susan's delivery, she has made the PRINCE2 course enjoyable and made the information easy to understand.

– Deanne Earle, NHS

One thing which stood out for me was trainer Susan. She was excellent. She knows the subject very well & the way she tells real life examples helped me understand the subject matter.

– Terry Huckle, Fabrik Communications

Course materials were very good for Foundation in particular. I really like the venue. The main driver for my 5-star rating was the tutor. She was very engaging, and I found her extra materials on the flipcharts valuable.

– Brendan Rogers

I recently attended and passed the PRINCE2 Foundation and Practitioner course and was really happy with my choice. The trainer (Susan) was passionate, knowledgeable and engaging, the class size was small and allowed you to get to talk to people from different backgrounds and the location and facilities were great.

– Jason Wong
Emanuela has over 15 years of experience in project management training, having delivered courses worldwide to people from all sectors and industries.
With a career that took off in South Africa working for Anglo American Corporation, Emanuela's background in IT risk management and project management means you will be taught by an expert.
Her passion and knowledge of the subject is so great that she is also a visiting lecturer at the London School of Business and Finance. Emanuela has also written several books about project management.
Emanuela says about her training "What I like about Knowledge Train is that they keep the class sizes small."
The course was extremely helpful. Loads of good information and many opportunities for asking questions. Emanuela was knowledgeable and personable. I would definitely join another course led by this trainer and this provider.

– Sam Butler, Hexagon Housing Association

It was conducted very well. I liked the interactive aspect of the course. Emanuela is a fantastic coach!

– Bhavna Saini, NHS

Very good course. A lot of useful content that is applicable to not just managing projects, but also everyday workplace activities. Well-taught by Emanuela. Engaging and knowledgeable tutor made the course interesting and insightful

Jordan Cotton, Malvern Hills District Council
Nick has over 10 years' experience in the education sector, working in Japan and the UK.
He brings students a combination of skills from his teaching profession and project management career, where he worked within several educational institutions.
Nick has been praised by students on his incredible knowledge of PRINCE2, patient manner and the relaxed atmosphere he creates within the classroom.
Knowledge Train were fantastic from start to finish – very helpful and prompt service from Kaylen in the admissions team and then incredible training on the course from Nick. Very knowledgeable, patient and made the course really fun.

– Sarah Marlow, Lyondell Basell

The weekend Practitioner course was fairly intense and challenging. Thanks to all at Knowledge Train and especially Nick. He is one of the best trainers that I've encountered in over 25 years of working; very knowledgeable, engaging and interesting and gave brilliant tips on how to apply PRINCE2. It wasn't just about passing the exam. Well worth the cost and time required.

– Pete Marshall 

I enjoyed the course and its format. The classroom environment was not too formal and discussion/questions were encouraged. Everyone on my course passed, so I would definitely recommend the course to others.

– Sarah Creed, Museum of London

I attended PRINCE2 weekend course (Foundation and Practitioner) this April. I got to know about this course by looking at websites of various companies offering this course and then checking out Knowledge Train website. I decided to go for Knowledge Train for their good reviews/ratings. The cost of the course was reasonable too as compared to some other companies. Special thanks to Nick (trainer) for his excellent teaching and delivery method

– Ali Hasnain, Vodafone
James has delivered training in PRINCE2 and MSPfor the past 18 years. He started his career at Boots, where he managed projects, programmes, and change initiatives. James later went into consulting and training, where one of his biggest achievements was providing online training to over 10,000 civil service staff.
Well-versed in the complexities of projects and programmes, James is praised for his exceptionally professional and approachable style of training.
James says "My training style is very open. I give lots of examples and encourage problem-solving."
I did my PRINCE2 Foundation and Practitioner exam here with Knowledge Train. I had a trainer called James, he was brilliant, very engaging and knowledgeable on the subject and its application to real life industry.

– Dhaud Sardar, Exterion Media

Great course, James has extensive knowledge of PRINCE2 and its application with particular focus on the exam. Would recommend Knowledge Train.

– Clare O'Hara, J Murphy & Sons Ltd

James explained the theory with practical examples, which was very useful to aid understanding. The course is intensive, but the pace was good. James articulates clearly and engages very well with the class.

– Annabel Faulkner

Enthusiasm and motivational teaching style of James was great. Encouraging and as detailed/applied to real-life examples as possible.

– Katie Duxbury, Thomson Reuters

Excellent trainer – James was really engaging and contextualised the course material well within relevant and useful examples.

– Rachel Scanlan, Royal College of Midwives
Jumoke is an exceptional Agile Project Management, Programme Management, Change Management and DevOps trainer who has managed large IT and telecoms projects/programmes around the world.
A chartered telecoms engineer with over 10 years delivering telecoms projects, Jumoke gained her experience working for Fujitsu, Atos, Centrica, O2, Vodafone and Save the Children.
Jumoke is known for her positive and approachable training style, and you can certainly feel confident you are being trained by a professional with real experience in the field.
Jumoke says "I like the fact I am helping students take their career one step further."
I enjoyed the course. I think that I learned good techniques to engage with the Agile method. The trainer was really good and used a lot of examples to help me understand the material.

– Cesar Alberto Outon, K2 Corporate Mobility

It has improved my knowledge of how Agile works in software development, which is my background. I am now equipped with the basic methodology to use while working on Agile projects. In depth tutoring and good delivery of the course content.

– Femi Fashoyin, Fash Consulting Ltd

Great intructor! Got a good insight into agile methodology especially with regards to prioritisation of requirements. I would have liked to have seen more of the elements tailored towards enterprise and scaling methods from projects to larger programmes. Overall covers fundamentals well and these can be practically applied where relevant to a real-life scenario with an ability to flex approach.

– David Glen, Deloitte
Barry has been a trainer for the past 20 years. He has delivered training, consulting and transition support to companies such as Cable & Wireless, Barclays Bank and BT. Barry is also a lecturer at the London School of Business and Finance, where he delivers their Strategic Business Management and Project Management programmes. Our students praise his pragmatic style and ability to translate theory into practical application.
Barry says about his training "I pride myself on success being delivered through results."
Barry was knowledgeable and friendly. His explanations were in depth and informative.

– Rabiena Hassan

really enjoyed the course. It provided a very good opportunity to consolidate your own little project management exercise. Great instruction!

– Felix Von Studuite, Wilmington Plc.

Great structure – allowed for tailoring to our world. Engaging style, great facilitation and "crowd control". I would have no hesitation in hiring Barry again.

As an introduction this was fantasitc, very informative and well structured. Barry is excellent at keeping the course in track but allowing time to discuss real world examples and personal experiences, both his own and listening to ours. The mix between group work and presenting was well balanced, keeping engagement and interaction at a high level throughout.

– Murray Dorgall, Warner Leisure Hotels.
A superb 10-year record of blue chip company project management, leadership and project management course design gives Alison a wealth of experience to draw from.
A background in business analytics and IT for Cadbury Schweppes, United Biscuits and BASF means Alison has a unique insight into many of the management challenges facing you.
Alison lives in Cheshire, with her husband and two children. In her spare time, she tries to keep fit by running and walking, and likes to relax with music or a good comedy and a glass of wine.
I thought Alison's delivery of the course was excellent. She was inclusive and ensured that everyone was finding it useful and able to relate the learning to their own types of projects.

– Jen Smith ,Global Studio

Alison provided an interactive session which allowed all the participants to remain engaged; everybody enjoyed the practical/real life experiences and stories by the trainer.

– Nizam Uddin, University of London

For an introduction it was really quite detailed and not in an overwhelming way! I was able to mentally apply what I was learning to my own projects.

– Laura Nortey, Open Society Foundation

Very informative, good pace and structure, good resources (PowerPoint, study pack etc). Liked the idea of switching around teams to work on exercises together. The trainer was knowledgeable and used good examples to illustrate the points. Very good introduction.

– Roseanna Cooke, Intertek
Simon Buehring is Knowledge Train's owner and founder. Simon has worked on projects since 1989 in the UK, South East Asia, New Zealand and Japan.
Since graduating in 1988 with a Masters' degree in Information Technology from Kingston Polytechnic, Simon has gained a wealth of real-world experience. His work on projects has spanned over 30 years and includes working as a software engineer, team leader, consultant, technical director, and project manager including time working for the BBC, HSBC and IBM.
In 2005, Simon set up Knowledge Train with a passion to help others learn the best ways of managing projects. Since then he has worked tirelessly to make Knowledge Train a highly reputable training company with a focus on delivering the very best in training and customer service.
His ethical approach to life is reflected in the Knowledge Train's values of integrity, fairness, innovation, diversity, quality and social responsibility. Knowledge Train is a regular contributor to charity.
Simon is responsible for overseeing training course design and quality, and regularly writes ebooks and articles about project management, agile, ITIL, business analysis and change management.