PRINCE2 Foundation Training Course (London)
2-day course with Foundation exam.
2-day PRINCE2 Foundation course in London. Provides you with the entry-level PRINCE2 Foundation certification. 99% pass rate.
Our PRINCE2 2017 courses in London help you get your PRINCE2 qualifications. Accredited by PeopleCert on behalf of AXELOS.
Features
Certificate: PRINCE2 Foundation
Location: London EC1M 6AX
Format: classroom
Exam: included (taken in class)
Manual: included
Exam resit: included
The trainer was great! She managed to convert some tricky jargon into understandable chunks to help learn in a better way. Tailored to meet everyone's needs.
Susie Simms, Metafour
08 Mar 2019
Select a course below - spaces available.
Book by selecting a date below.
Pay by card, PayPal or bank transfer or we can invoice your employer. All prices are exclusive of VAT. £5 from your booking goes to charity!
For further enquiries, call +44 (0)20 7148 5985.
Last updated:
18 Apr 2019
London venue
Knowledge Train, 14 Charterhouse Square
London, EC1M 6AX, UK.
This course provides everything needed to get the entry-level PRINCE2 Foundation qualification.
This PRINCE2 Foundation course is for people supporting or working on projects.
Eligibility requirements: none.
Preparation
You'll need to complete 7 hours of pre-course reading.
Homework
Homework of 1-2 hours will be set.
Timetable
This course lasts 2 days. The course times are:
Monday*: 09:00am - 17:00pm;
Tuesday: 09:00am - 17:00pm.
*If Monday is a Bank Holiday, classes start on Tuesday and end on Wednesday.
Times
Foundation exam - Tuesday at 3:30pm (Wednesday during Bank Holiday weeks)
At the end of this PRINCE2 Foundation course will be able to:
Act as an informed member of a project management team using the PRINCE2 method;
Understand key concepts relating to projects and PRINCE2;
Understand how the PRINCE2 principles underpin the method;
Understand the PRINCE2 themes and how they are applied throughout the project;
Understand the PRINCE2 processes and how they are carried out throughout the project.
Tests you on the terminology and concepts of the PRINCE2 methodology;
60 minutes;
60 multiple-choice questions;
Pass mark: 55%;
Closed-book exam;
Provisional results received same-day;
PeopleCert emails your official result and e-certificate after 3 business days.
If you're self-studying, the PRINCE2 Foundation exam cost is shown on our exams page.
During this course you'll learn the PRINCE2 approach to projects. By the end of day 2 you'll be prepared for the Foundation exam.
The Foundation course covers these topics:
Day 1
Overview
Key PRINCE2 project management terminology is explained and the differences between projects and business as usual are discussed. Students learn about the structure of PRINCE2 and discuss the context in which projects are initiated.
Project lifecycle
Every project undergoes a series of steps – a beginning, a middle and an end. PRINCE2 provides processes which take place both before and during the project. Students gain an overview understanding of the 7 processes, when they occur and who is responsible.
Business case theme
Every organization requires a business case to justify its investment in a project. Students learn how a business case is created and updated, by whom, and how it is used on the project to take decisions.
Organisation theme
The project management team represents the major stakeholders on a project. Each member if the team is responsible for taking decisions. Students learn about the different roles, and each of their responsibilities.
Quality theme
The project must deliver products which will enable outcomes to come about within the sponsoring organization. Students learn how to plan for and manage quality on the project.
Homework
At the end of day 1, students will do about 2 hours of homework.
Day 2
Plans theme
Plans contain a description of what will be delivered, by whom, when and at what cost. Students learn about the different levels of plan, who creates them, and how they are used during a project.
Risk theme
Every project has risk. Risk is a key factor in the decision to undertake a project, or to continue wit it once it has started. Students learn to apply a risk management procedure to identify, estimate, respond to, and report about risks.
Change theme
It is important to take sensible decisions when considering proposed changes, otherwise a project can be delayed or suffer from cost overruns. Students learn a change control procedure to manage changes effectively.
Progress theme
Projects inevitably never go according to plan. The progress being made must be tracked against what was expected. Students learn about different progress controls and how they are used on a project.
Processes
Starting up a project;
Directing a project;
Initiating a project;
Controlling a stage;
Managing product delivery;
Managing a stage boundary;
Closing a project.
Students learn about the 7 processes, when they are performed, who performs them, and the inputs and outputs of each one. During this discussion, students learn when the themes are applied, who applies them, and how they are applied.
Foundation exam
Students sit the PRINCE2 Foundation exam during class at the end of day 2. Exam results are given out immediately.
Exam
Foundation exam;
PRINCE2 Foundation certificate (after passing exam);
One free exam re-sit*;
Sample exams.
Course manual
Managing Successful Projects with PRINCE2 (Publisher: TSO. ISBN: 9780113315338).
Training course materials
Online pre-course preparation;
Classroom training from an approved trainer;
Detailed Foundation course guide;
Full colour PRINCE2 process model wall charts.
Other
*Limited time offer – please check when booking. Not applicable for exam-only options.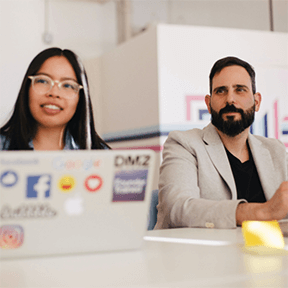 Students in the classroom in London.
Students focusing on the London course.
Ethical
We're a small ethical company. We don't believe in corporate greed. We do believe in giving back to the community. That's why we donate to charity every month.
You can read all the reasons to choose us here.
Pass rates
Our courses give you the best chance of passing your PRINCE2 Foundation exam.
You can see this from our pass rates:
Foundation exam pass rate - 99.5% (UK national average 97%)
Accredited
We're based in London and accredited by PeopleCert to deliver certified PRINCE2 courses with exams.
Experience
Since 2005, our trainers have helped over 15,000 people gain professional PRINCE2 certification. Our experience means we know how to help you gain your certification too.
Materials
Our course materials are designed to help you in 4 ways:
To help you learn PRINCE2 in the quickest time possible;
To help you develop a deeper understanding of the subject so that your learning lasts longer;
To help you understand the subject so that you can be more effective at work;
To maximize your chance of passing the exam.
Average rating of 4.6 based on 249 user reviews.
Susan was brilliant. She made the course sound very interesting and utilised the allocated time very well and she has a very likeable personality.
Ertan Okcelen
03 Apr 2019
Susan was a great trainer,
Susan was a great trainer, great balance between entertaining, engaging and super knowledgeable.
Patricio Macadam Ugarte, Hall and Partners
03 Apr 2019
Susan was great making a rather boring topic enjoyable and engaging! Thank you!
Anca Isac
03 Apr 2019
The training was truly professional by Susan
The training was truly professional by Susan. Her personality was a huge part of that. She is obviously an expert of the topic and can give a wider understanding of the content. I cannot wait to come back to do the practitioner part as well!
Zsuzsanna Szabo, Roche Diagnostics Ltd
13 Mar 2019
Susan was a great tutor, giving examples along the way to enhance the understanding of the course work. It's best to sign up for the course earlier, giving time to read the pre-course material. This will lead to a good understanding of the course work
Niloo Brereton, Post Office Ltd
13 Mar 2019
Susan was a great trainer!
Susan was a great trainer! She manages to convert some tricky jargon into understandable chunks to help learn in a better way. Tailors to meet everyone's needs.
Susie Simms, Metafour
08 Mar 2019
The trainer was very clear and supportive! An extra day on the course would have been good.
Lindsey Young, NHS Lewisham
08 Mar 2019
I would definitely recommend this course!  
It was very intense but very educational. I would recommend this course!
Daylan Cummings, Optimum Group Service PLC
24 Jan 2019
Amazing! James was awesome!
Vicki Cooper, JLT Group
14 Jan 2019
Rahielah Hussain, Disruptive Vision Ltd
Daniel Morgan: How PRINCE2 helped me get the job.
Listen to our PRINCE2 Foundation course trainers:
Our trainers are experts in PRINCE2 and all have real-world experience of applying it in different environments.
Course at our London venue.
We can deliver this course in-house at your offices and can tailor it to your requirements.
To get a quote fill in this form or call 0207 148 5985.
Need to persuade your boss to send you on training? This article has plenty of advice for you.
For AXELOS best practice solutions go to the AXELOS web site.